Welcome to Creature Comfort Animal Clinic
Creature Comfort Animal Clinic is a full-service veterinary medical clinic, located at 2150 Interstate 20 West, Arlington, TX.
Creature Comfort was opened in 1991, but our Arlington roots go much deeper than that. The family of Doctors Jenkins and Brier has lived in Arlington since 1923. Dr. Jenkins and his father, as well as Dr. Brier's wife, all grew up in Arlington, and were educated here. J. C. Jenkins Jr., father of Dr. Jenkins and Dr. Brier's wife, Jan, was twice named Arlington's Friendliest Business person in the 1960's. It is our goal to maintain this tradition while being a useful part of our community.
Have you heard of canine influenza or H3N2?
There have been recent confirmed cases in 8 states and while not transferrable to humans, it is highly contagious to dogs. In some cases, dogs may not show symptoms but be carriers of the infection for up to 24 days. You can find information regarding Canine Influenza by clicking here, including symptoms and prevention tips. If you have any questions or concerns, please do not hesitate to give us a call and we would be happy to speak with you!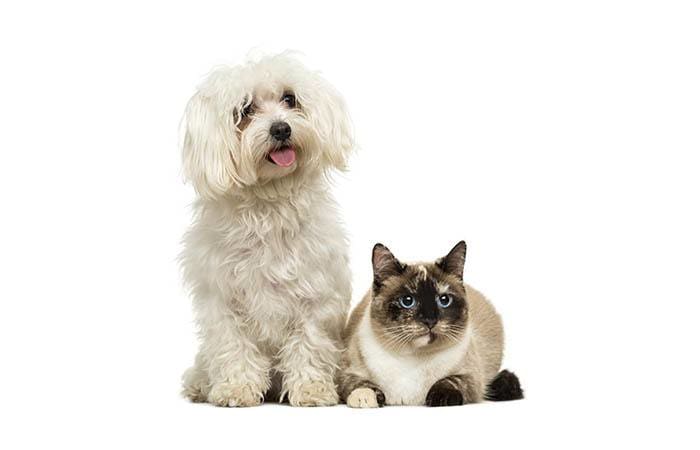 Happy, Healthy Pets
The professional and courteous staff at Creature Comfort Animal Clinic seeks to provide the best possible medicine, surgery - including spays & neuters, and dental care for our highly-valued patients. Our 4 doctors have 85 years of combined experience.
Our Arlington animal hospital also offers veterinary supervised pet boarding and grooming to our clients. Our boarding facility is the cleanest, most healthy place anywhere for you to board your pet.
Please take a moment to explore this site, to learn more about our advanced medical, diagnostic, and surgical abilities including laser surgery, electronic anesthesia monitoring, digital x-rays, and complete dental care.
Stay Connected with Creature Comfort Animal Clinic
As your trusted pet care partner, we want to keep the lines of communication open, and invite you to visit us in our clean, comfortable facility. Do not hesitate to reach out to our courteous team with your questions, comments, or concerns.
Put your trust in the caring and compassionate hands of Creature Comfort Animal Clinic.